Enquiry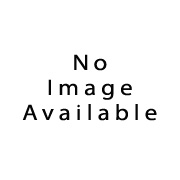 BI in SOMS
BI in "SOMS" does not require manual intervention.
BI in "SOMS" is fully automated.
BI in "SOMS" is extremely detailed and always 100% accurate.
We don't have to tell you how it's done, we can simply give you an idea of what it can do.
Imagine been able to view reports for a specific product that you sell without having to collect and download any information. Imagine been able to see how many units of that product were sold over a certain period of time. Imagine been able to analyse this further by looking at the quantities sold per customer. Then looking at the GP that you achieved for this product over that period (overall and by customer). Maybe you even want to view the sales per branch or per salesperson. You may even want to know which suppliers were the most cost effective to deal with for that particular product.
All of these reports are automated in "SOMS". each piece of information that comes in to "SOMS" is instantly and automatically directed to one or more reports. "SOMS" comes equipped with a number of standard reports which we believe are useful to any business. However, should you require specific reports which are not already in the system, then we would consider adding them for you.
Query